Have you been unable to attend a symposium in while or are you looking to relive the fun of 25 years of AALSO? Below you'll find some of the photos from our most recent events.
the

BAWL (Big Automated Water Loop)

Our Big Automated Water Loop has become one of the most popular parts of our workshops. This system is almost 3000 gallons of moving water through functioning equipment while attendees complete hands on workshops.
Dry Workshops
Although not part of the water loop, our dry workshops small group, hands on learning. From water quality to pump rebuilds to PVC solvent welding, there are many opportunities to engage.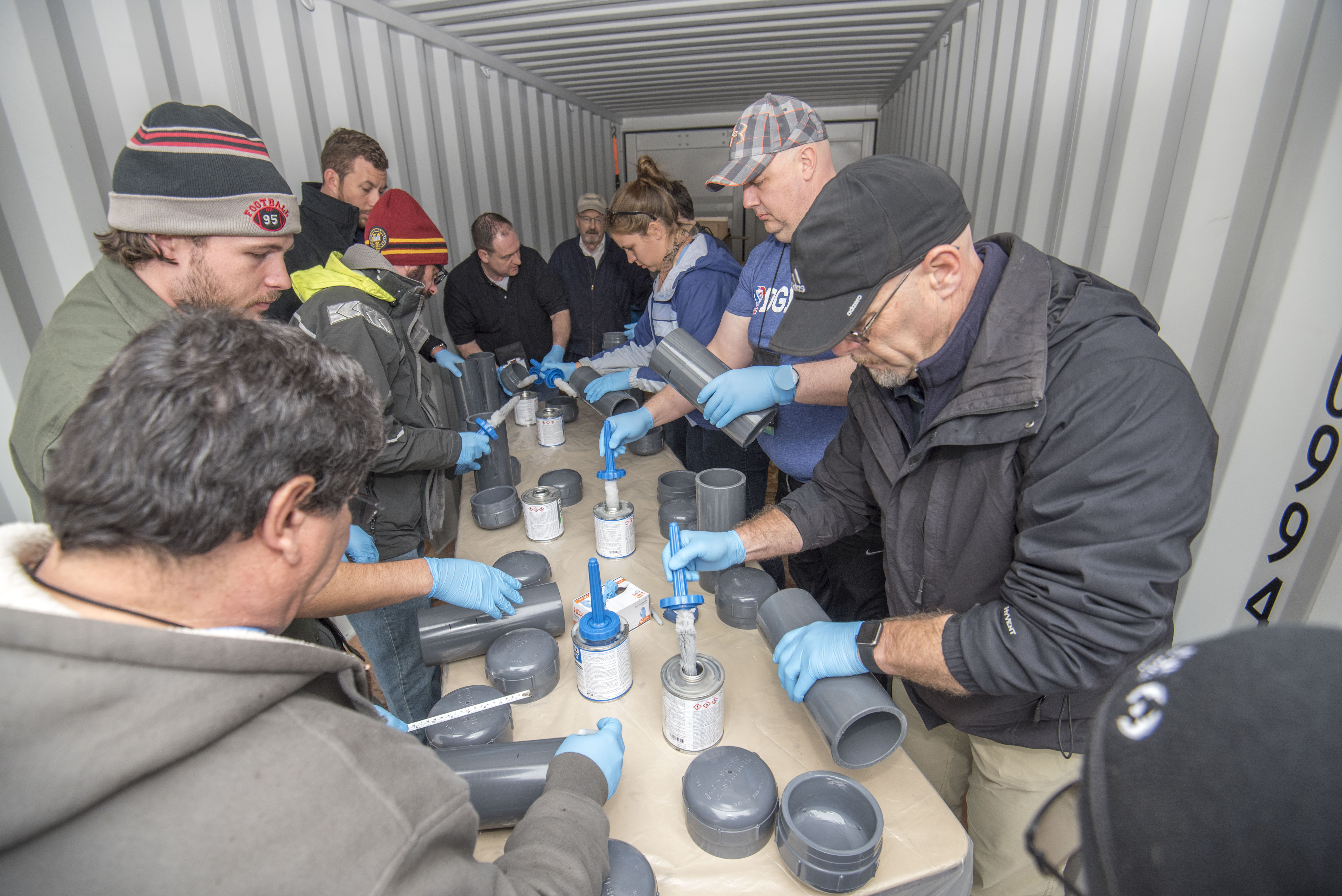 These hands-on training sessions cover a wide range of topics such as:
Levels 1-2 Exam Preparation
Level 3 Exam Preparation
Certified Pool Operator Training (an additional fee applies)
Understanding the Benefits of VFD's
Basic VFD Commissioning
10 Hour OSHA General Industry Course
ASME B31.3 Solvent Cementing Training for PVC & CPVC
Butterfly, Ball and Check Valve Workshop
Small Pump Rebuild
Laser Alignment of Pump and Motor Coupling
Actuated Valves: Flow Dynamics, Level Sensing and Actuator Adjustment
Maintaining Larger Pumps
Plate Heat Exchanger Preventative Maintenance
Ozone, ORP and Probe Calibration
Ozone System Maintenance
UV Sterilizer Maintenance
Small Chiller Sizing
Fusion Welding PE Pipe
Glass Tank Drilling
Proper Calibration & Maintenance of DO, pH & Conductivity Sensors
Mechanical Seal School with Interactive Installation